Xanadu Surf & Yoga Village
A cosy and peaceful oasis in the heart of Kuta
Located in a quiet cul-de-sac in the heart of Kuta, Lombok, this charming bed and breakfast-style location is all about those low-key island vibes.
With its minimalist design, 6 cosy rooms (max. 12 guests), semi-al fresco dining and lounge areas plus a pool and rooftop yoga shala, it's got all the ingredients necessary for the type of longboard and yoga getaway that you'll be daydreaming about for years to come.
At this location we offer Sunday-Sunday surf & yoga holiday stays. 
Social animal
Cosy Twin
Travelling solo and don't mind sharing a room? This option has you sharing a twin room with another guest (or should we say "future friend"?)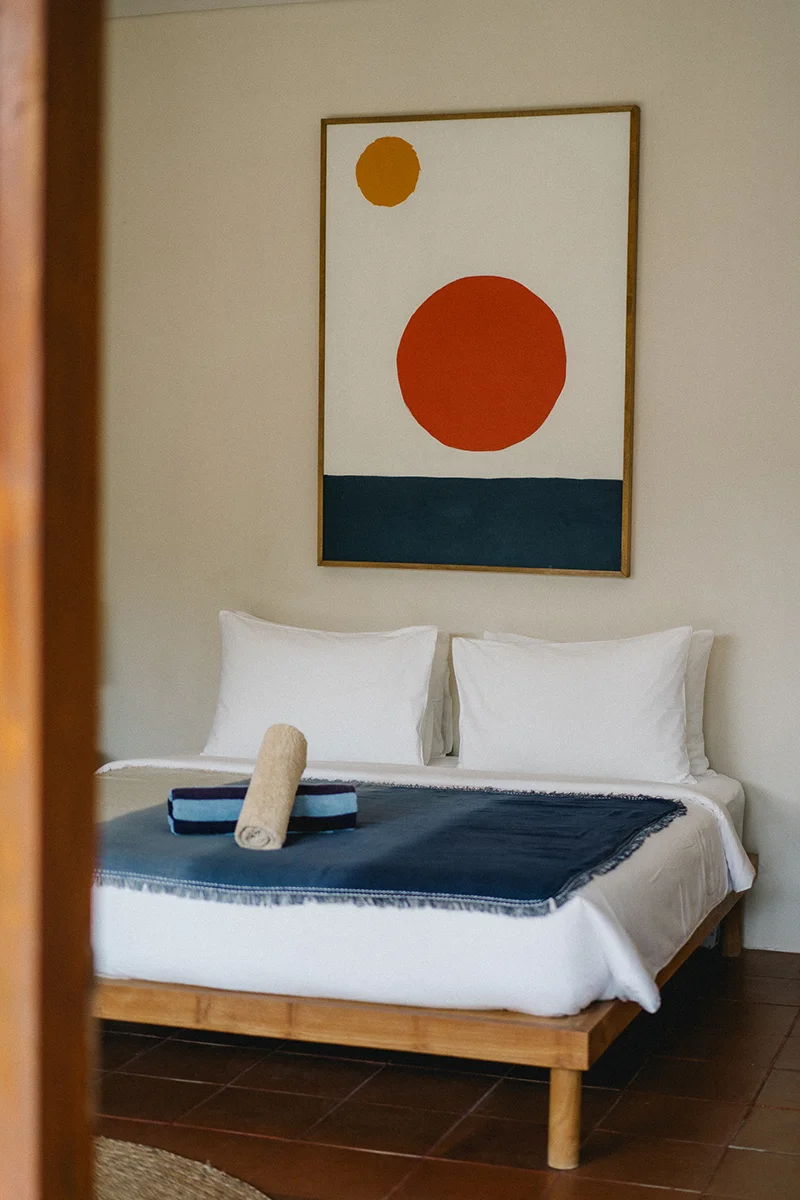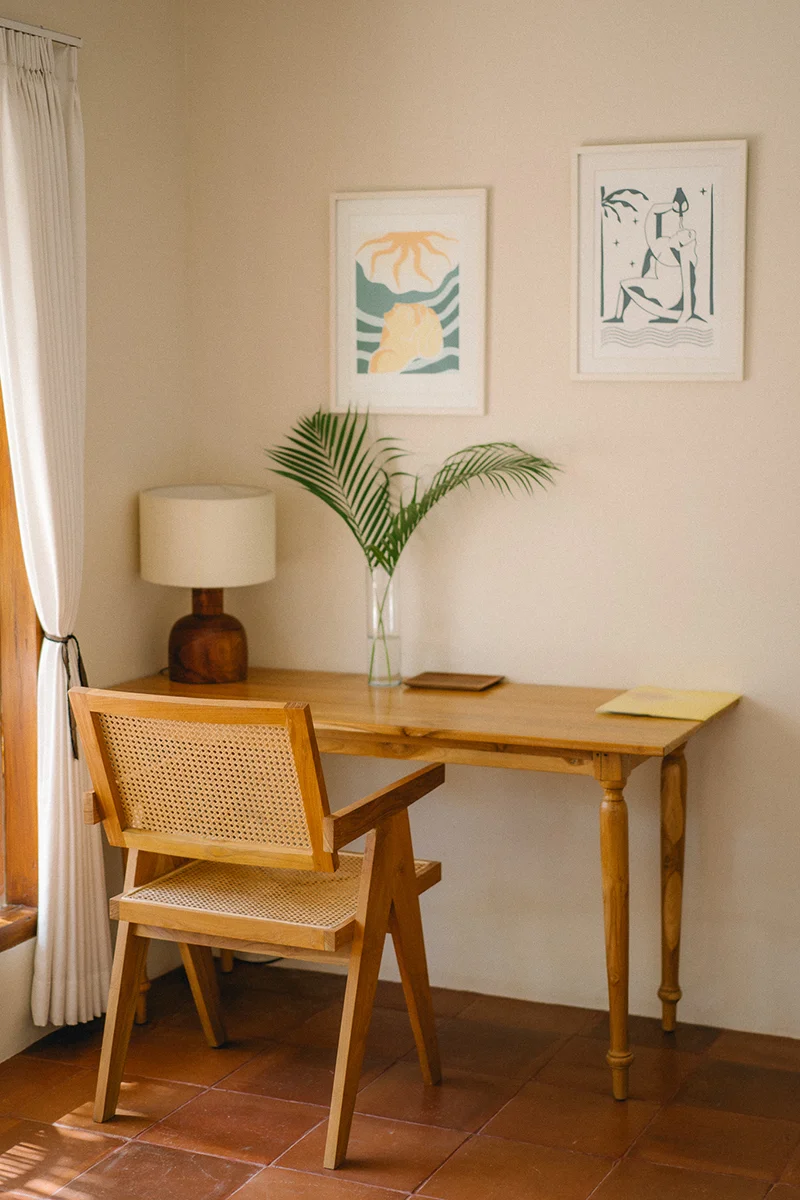 Love my privacy
Cosy King
Love your privacy and prefer your own space? Get a room all to yourself and strut around in your underwear. It's your room!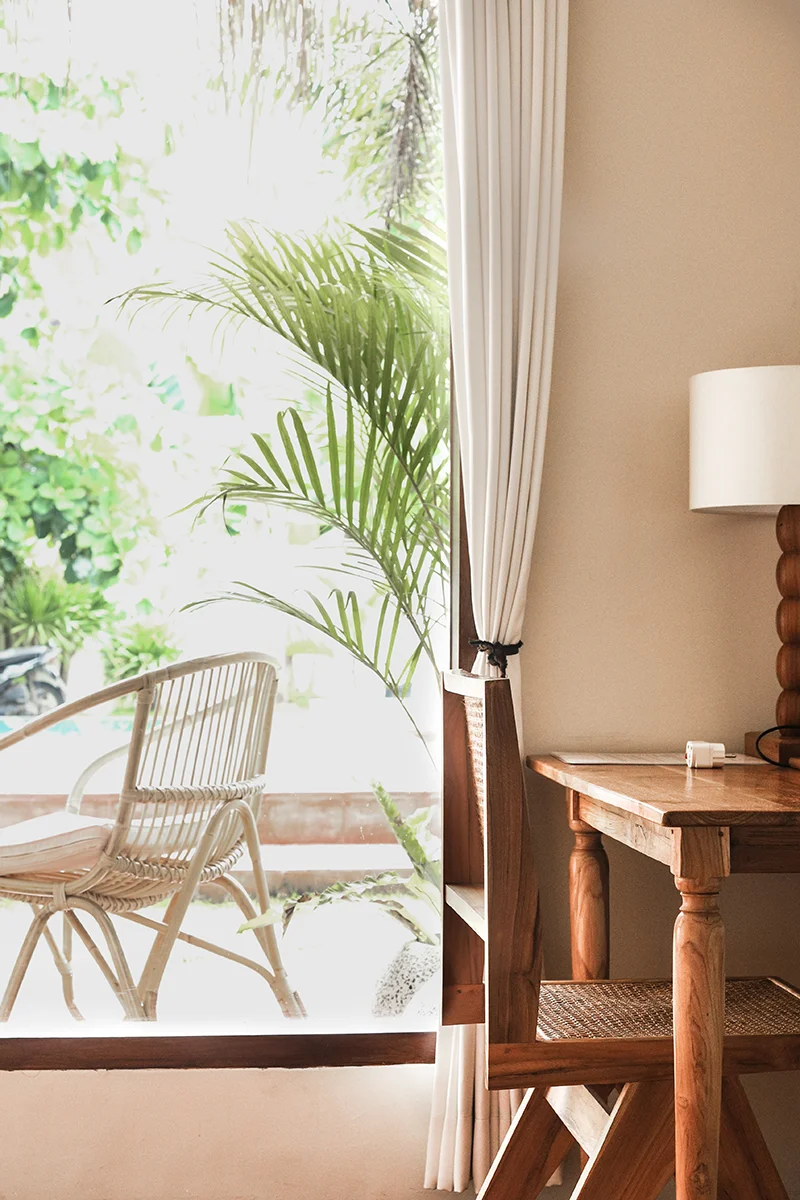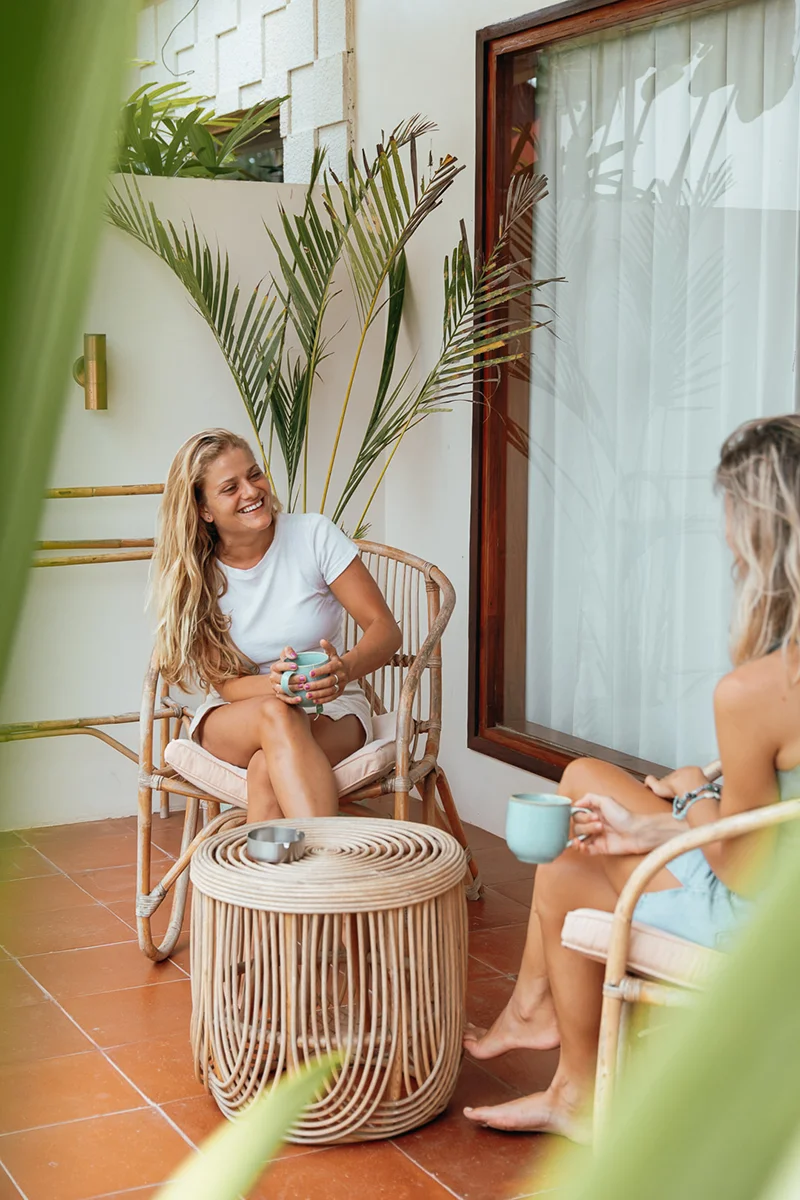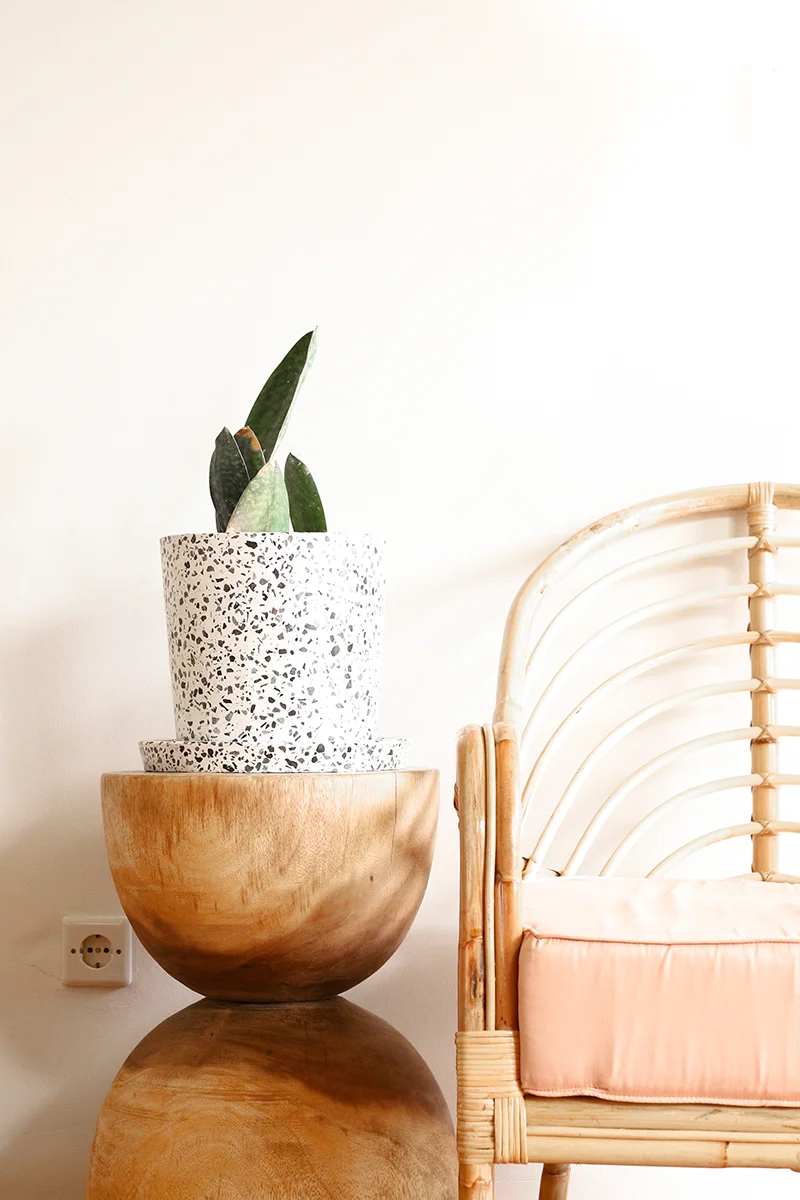 Double trouble
Cosy King
Are you a travelling couple seeking privacy and a comfy bed? This room will keep the spark alive.
Facilities
All our rooms include:
E

Super comfy beds

E

Private bathroom

E

Private veranda and pool/garden view

E

Spacious and minimalistic design

E

Safety box

E

Desk

E

Sustainable toiletries

E

Bath and pool towels

E

Fan + AC

E

Minimalist design

E

Handmade tiles

E

Daily housekeeping

E

Water in the room refilled daily

E

Minimalist graphics on the walls done by local artists
Meet the Host
Andrea is a ball of energy. She loves to chat and meet new people. She moved to Lombok from Sri Lanka but is originally from the Canary Islands. Andrea sincerely loves making your stay as memorable as possible.
Wholesome, freshly-made food
We're big believers in the old saying that breakfast is the most important meal of the day. For this reason, we surprise you daily with a new, freshly-made breakfast. Don't feel like a breakfast special? No worries! All dietary needs can be accommodated. We also have homemade sourdough plus jam and peanut butter that are made in-house. Plus, a welcome dinner held at the start of your week that's always a big hit.
Picture-perfect pool and lounge
For chilling out, socialising or simply cooling down, our pool and lounge area can't be beaten. Relax under the shade as you finally finish that book, get to know your fellow guests or refresh yourself after a day of surfing. This semi-outdoor tropical pool and lounge area is the perfect space to unwind and just let life flow. Hot? Jump in. Thirsty? Order a juice. Tired? Take a nap. It's your call!
How do we put this? Our yoga sessions don't just end once you leave the mat. Curated to be a holistic experience, they not only help you prepare for and recover after surf sessions. They also help you cultivate a state of calmness both in and out of the water. From a yoga foundations workshop to breathwork and sunset meditation, you can stretch, bend and flex your way to better wellbeing and a mellow state of mind.
Xanadu Village Surf & Yoga Packages
All-year Round Surf & Yoga Camp
Available in Xanadu Village
All-year Round Longboard Retreats
Retreat in Xanadu Boutique Retreat and Xanadu Village
Private Surf Camp
Available in Xanadu Village
Book Now
Book your trip directly here
Do all the rooms have a private bathroom?
Yes, all the rooms have a private bathroom with a showr.
What's the check-in/check-out time?
The check-in time is from 2 PM onwards and the welcome dinner starts at 6 PM. The check-out is by 11 AM.
Yes, high-speed Wi-Fi is available for all guests.
Do you have a restaurant?
While we don't have a restaurant as such, we do offer daily breakfasts and a welcome dinner as part of your package. We also have an amazing mini-menu with tasty lunch options and healthy smoothies that you can order during the day.
Do you accommodate solo travellers?
Yes! Many of our guests travel solo, so you can expect a warm welcome and to meet lots of likeminded people.
Do you offer airport transportation?
Yes, we offer airport transportation to and from the airport for an additional charge of IDR 150.000.
Unfortunately not. All rooms come as part of our surf and yoga camp packages.
Xanadu Surf & Yoga Boutique Retreat FAQ's
We've selected some of the most frequently asked questions about Xanadu Village. For more questions and answers, visit our FAQ section below.